James L. Woodward Sr.; September 7, 2022
Brother James L. Woodward Sr.
Born: February 1, 1941
Died: September 7, 2020
From Andy Burick on Facebook:
I met this man when I was just a 17-year-old kid, and I became his son-in-law 3 years later.
Having had a father and two stepdads in that span of 17 years …I was now looking up to my next father figure…
James L. Woodward SR.
Jimmie wanted the best for his daughter's new family and asked if I was interested in the IATSE industry.
Jimmie was quite a character and always kept me in stitches with his crass deliveries of "eloquent" words that eventually crept into my vocabulary…. which I try to control these days.
As a leader in several areas of stagecraft, television, newsreels, and film,
That crassness was still very much there, but he can make things happen by putting the right people around him… He helped bring in some amazing mechanics that I truly looked up to and credit for being friends & mentors.
I've heard so many stories from so many people from the days before I knew him, and I have a few of my own.
Good, bad, or ugly, Jimmy lived all those stories at full speed.
Rest Peacefully Jimmy
There are no plans for a service at this time.
~Andy B.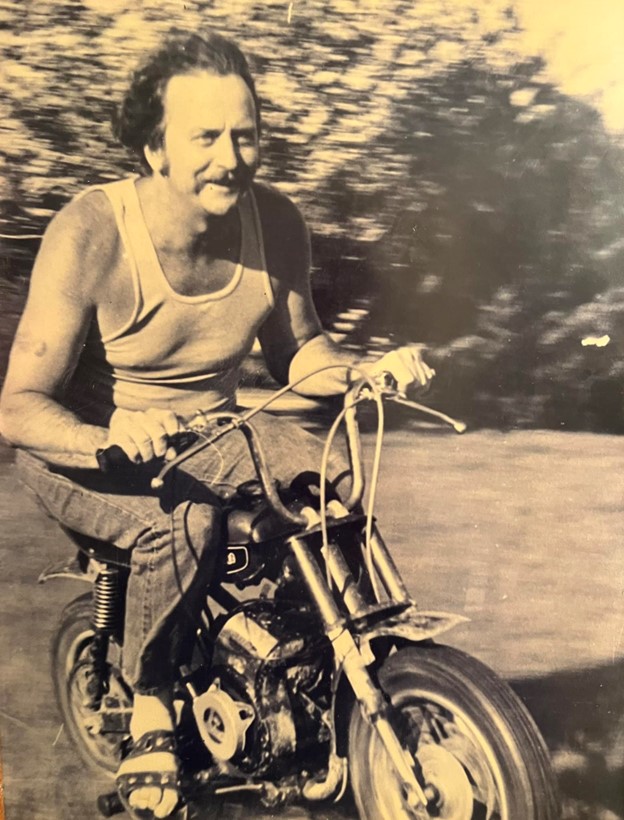 From Natalie,
James Lewis Woodward Sr., age 81 passed away on Wednesday, September 7, 2022, at Atlantic General Hospital in Berlin, Maryland. Born in Rappahannock, Virginia, he was the son of the late Charles Henry Woodward and Mable Nicholson. James was a family man who made sure his family always knew that he loved and cared for them. James worked as a stagehand and was a proud member of the International Alliance of Theatrical Stage Employees Local 22 in Washington DC where he met many wonderful people and made lifelong friends during his time at the J.F Kennedy Center for the Performing Arts. He is survived by his loving wife and childhood sweetheart of 64 years Bette Jane Woodward. Two daughters, Natalie Helen McLain and Kimberly Anne Burick, his sister Betty Arstino (John), four grandchildren, Madison Nichole McLain, Wesley Elliott McLain Jr., Nicole Marie Burick, Shannon Ashley Burick, and two great-grandchildren Taylor Jade Burick and Eli Andrew Dillard. In addition to his parents, he was proceeded in death by his brother Robert "Bobby" Woodward and his three sisters Anne Fletcher, Lyndall "Jackie" Jenkins, and Mertle Fletcher.
Make sure if you're in a bar, have one for good old Jim.
More Information:
From Natalie
Jimmy Woodward Sr.