John Anthony Rivera (Age 73)
Member of the International Alliance of Theatrical Stage Employees (IATSE) Local 22 and a Fourth Degree Knights of Columbus Member, Montgomery Council 2323. Passed away on Wednesday, May 7, 2014, of Rockville, MD and a native Washingtonian.
Beloved husband of the late Antoinette C. Rivera; father of Debbie (David) Nahamis, Anita (George) Diliberto, Angie (Mike) Maloney, Victoria (Les) Matthews, and Gina (Tommy) Bachar; brother of Jack, Helen, Lillian, Donald, Charles, and the late Vivian Jones and Charlie Rivera; grandfather of Bryan, Gabby, Max, Thomas, McKenzie, and Jonathan. Also survived by other loving family and friends.
Contributions in his memory may be made to IATSE Local 22 Training Fund, 1810 Hamlin St., Washington, DC 20018.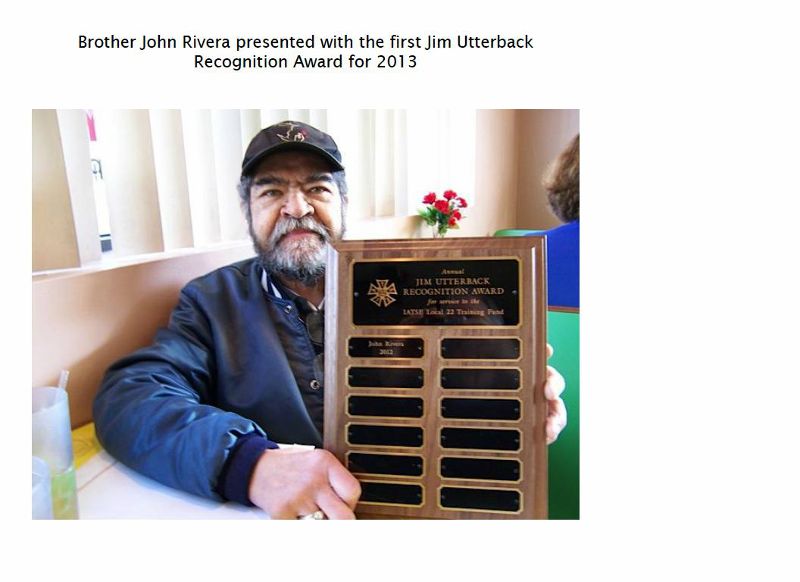 More Information:
Remembrance J Utterback